School Attendance
Rules for going to school
The law says that every child must have a full-time education.
The law is the same for Travellers. The same rules apply to everyone.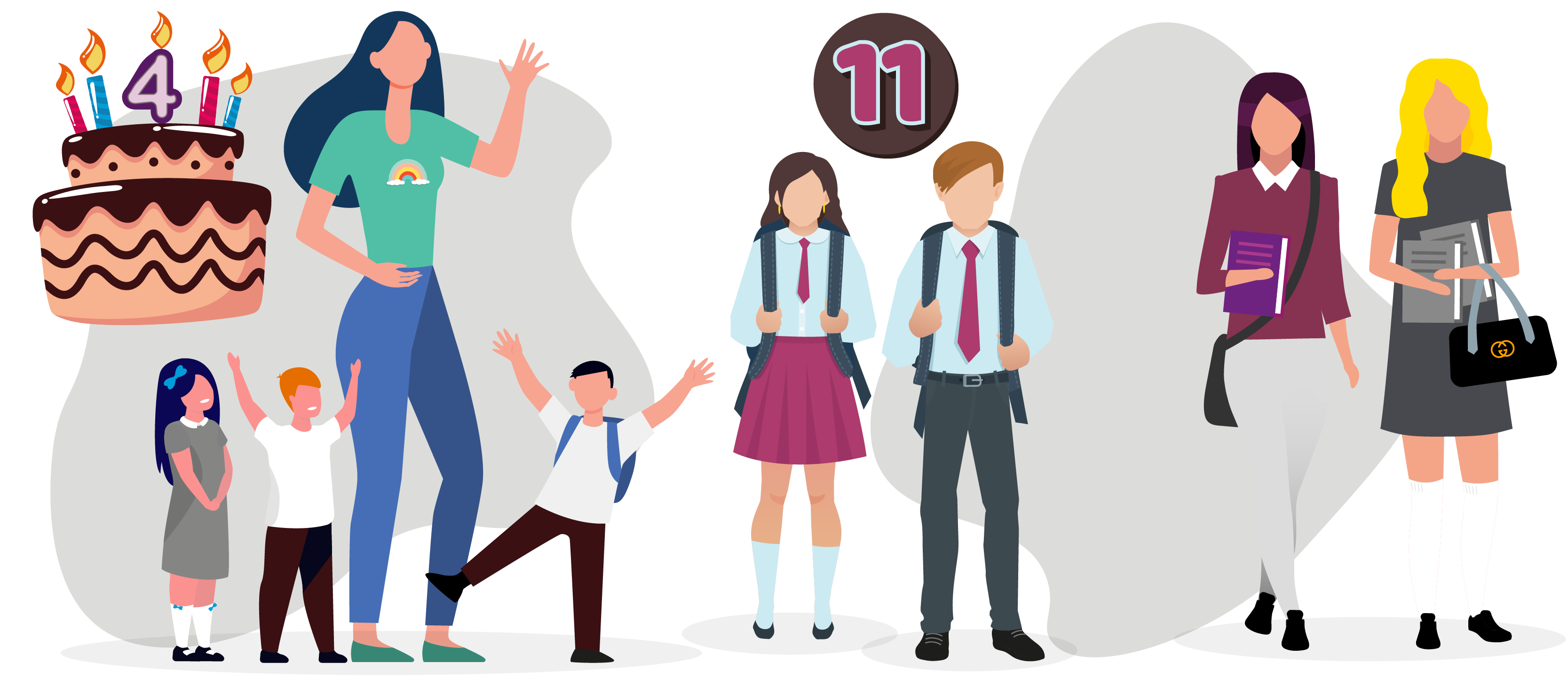 Age 4
Children should have a school place from when they are 4. They start in the school year when they have their 5th birthday. The school year runs from September to August. Find out more about applying for school.
Children who are 4 start in the Reception class of a primary school, infant school or academy.
It is best to start school in September, even if they are not 5 yet.
Talk to the school if your child needs to miss school.
Authorised absence – missing school for a reason that the headteacher agrees with.
Unauthorised absence – not explaining why your child is missing school, or the headteacher can't agree that it is a good enough reason.
If your child usually has very good school attendance, the headteacher is more likely to agree a short absence.
When is it ok to miss school?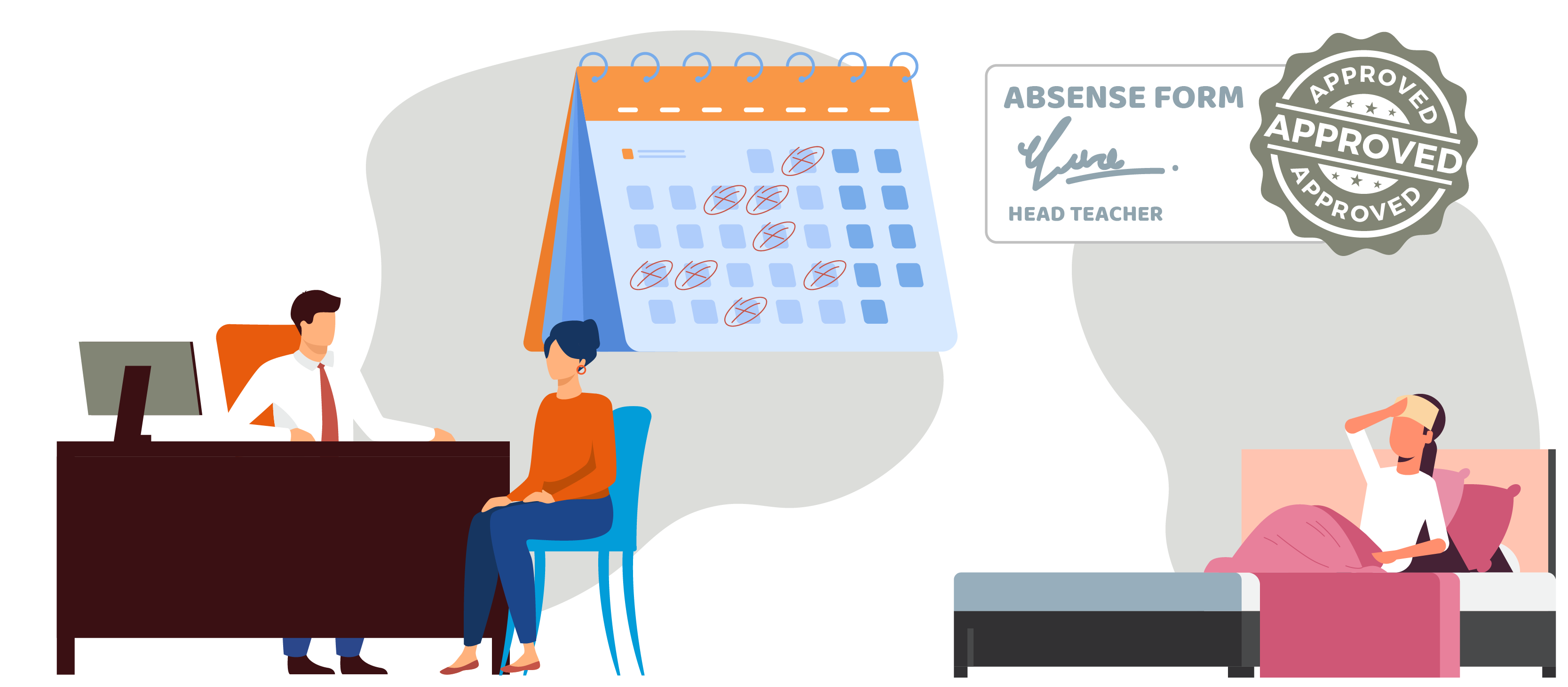 Too ill to manage being at school.
Phone the school to tell them - You should do this in the morning.
Answer the phone if they ring you.
If your child misses a lot of school, you will need to show medical evidence, this means proof that your child is or has been sick. A letter from the doctors, or prescription of the medication, or any appointment letters.
The headteacher has agreed in advance.
Talk to the school as soon as you know about it.
The head teacher makes the final decision.
You will need to fill in a form asking for the time off school. You can explain your reasons in more detail in person or ask for help with the form if you need it.
Explain clearly why it is important for your child to miss school.
Let the school know about any cultural reasons. The headteacher has to think about how much school your child has already missed. You are most likely to be given an authorised absence if your child hardly ever misses school.
Why is it a problem to miss a bit of school?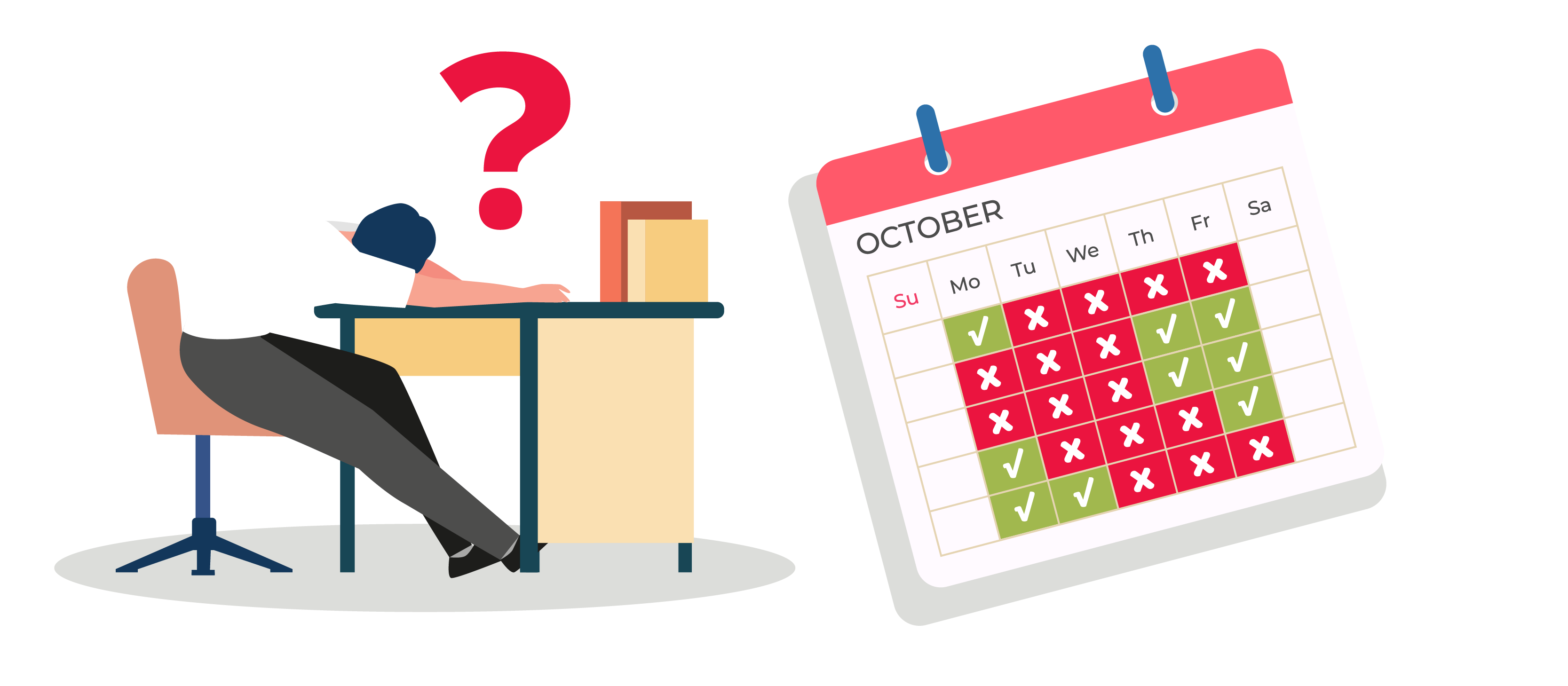 The law tells schools to keep a close eye on children's attendance. This is because attending school every day gives children better choices in their future.
Good attendance means that children would only miss 4 days in the whole school year.
It is important for children to go to school every day and to be on time:
they get into a routine.
they settle quickly.
they fit in with the other children.
they learn more.
they understand what is going on.
Even arriving 10 minutes late can make it more difficult for your child to get on.
What might be authorised absence if the headteacher has agreed?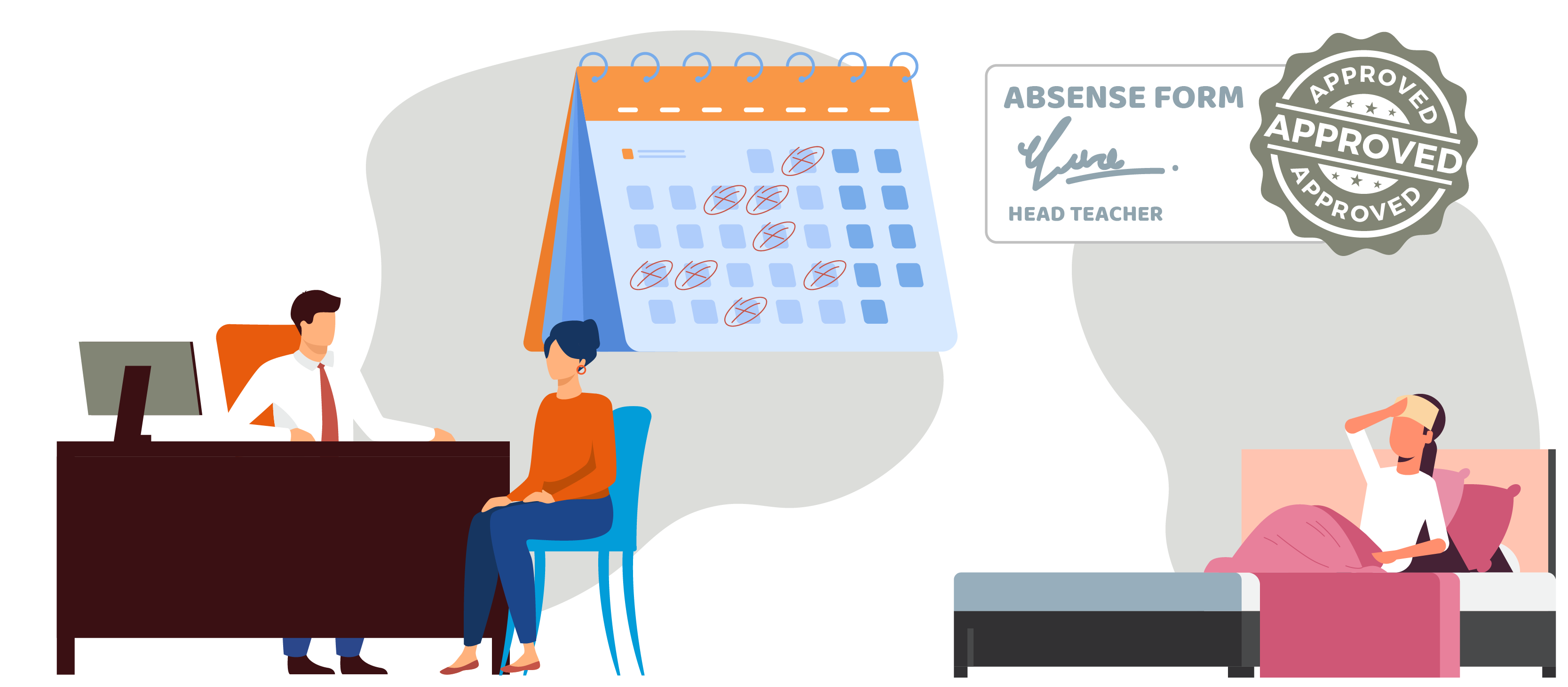 Funerals
Cultural events where your child experiences important parts of their culture and family history
Medical appointments that can't be arranged for other times
Family emergencies that make it impossible for your child to get to school
You need to travel for work and your child needs to go with you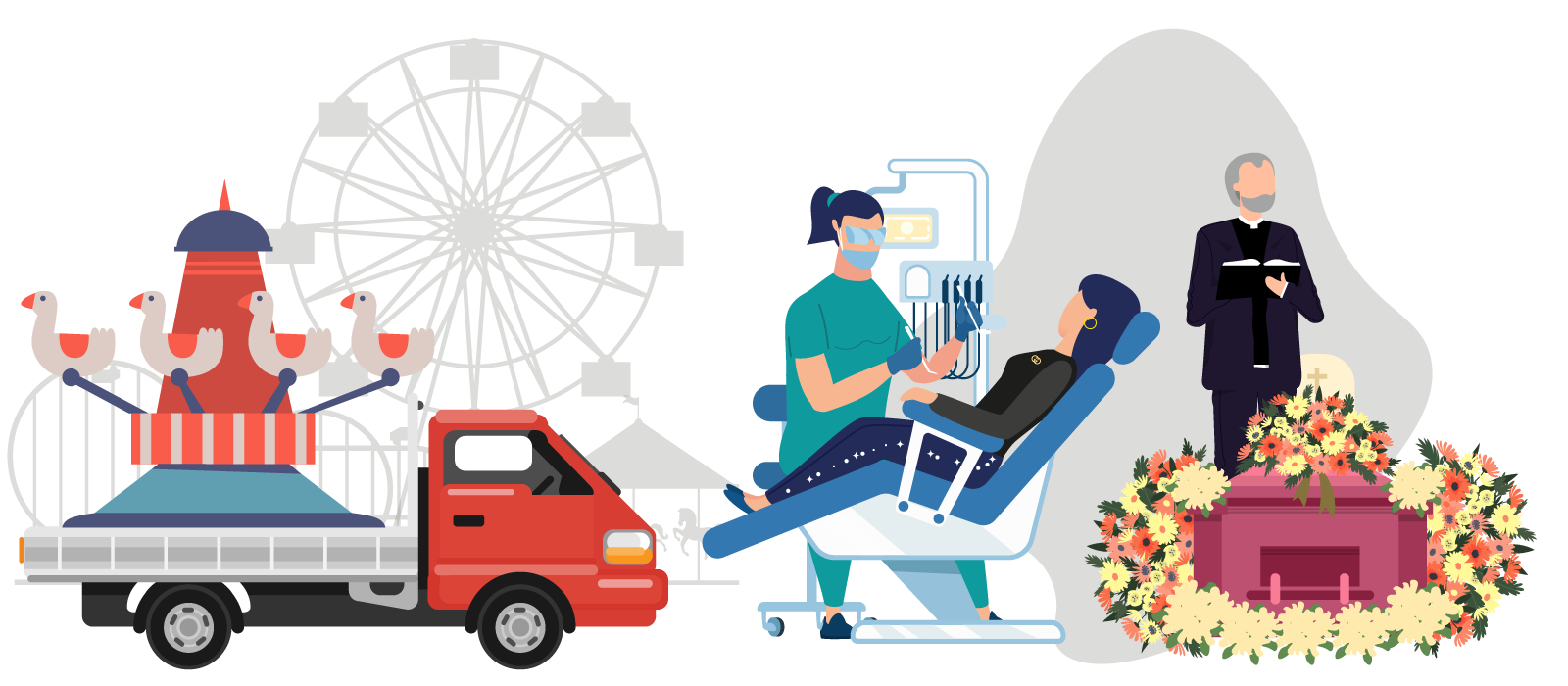 When can the T Code be used?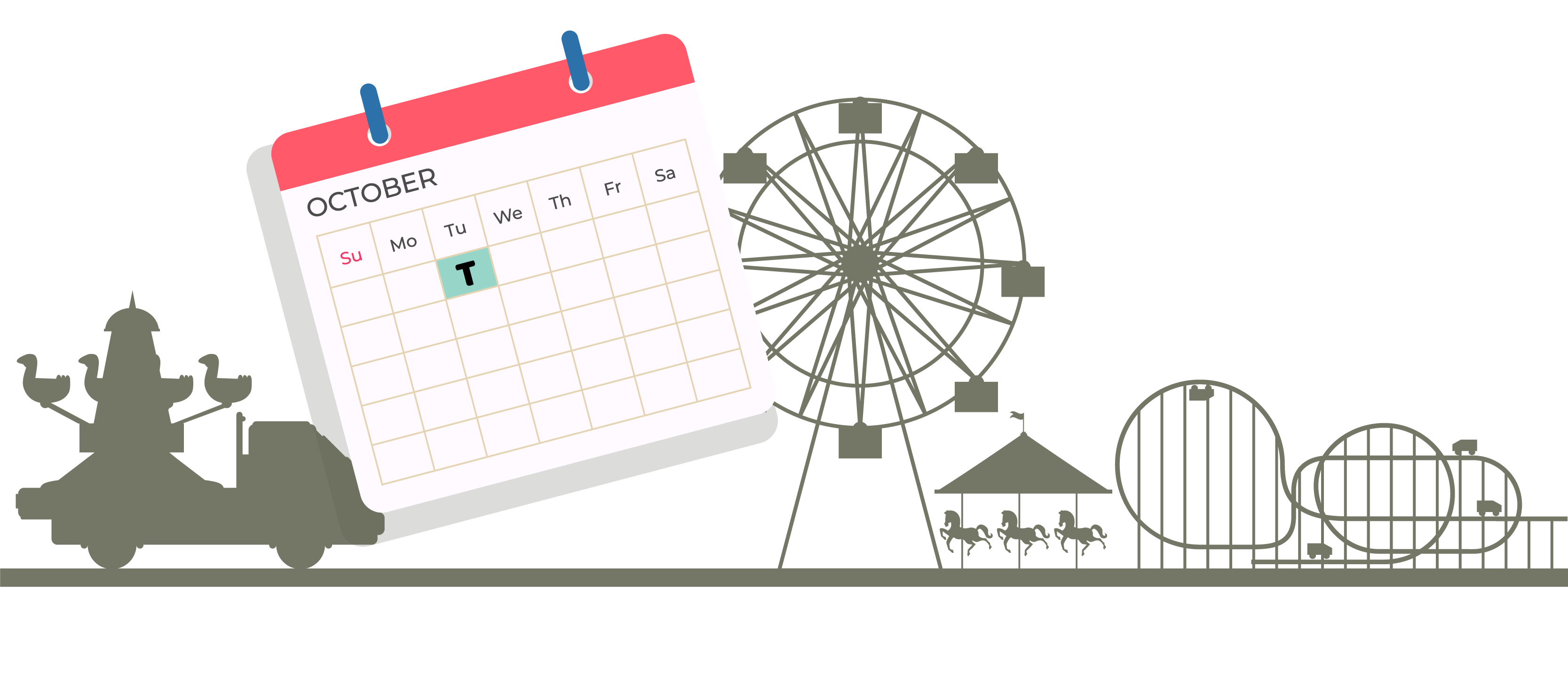 The T code is used in the school register if you are travelling for work and your child goes with you.
The school will ask you for proof that you are travelling for work because of the strict rules.
The T code must not be used for missing school for other cultural reasons.
It must not be used for Traveller absences unless you are away travelling for work.
Examples of unauthorised absence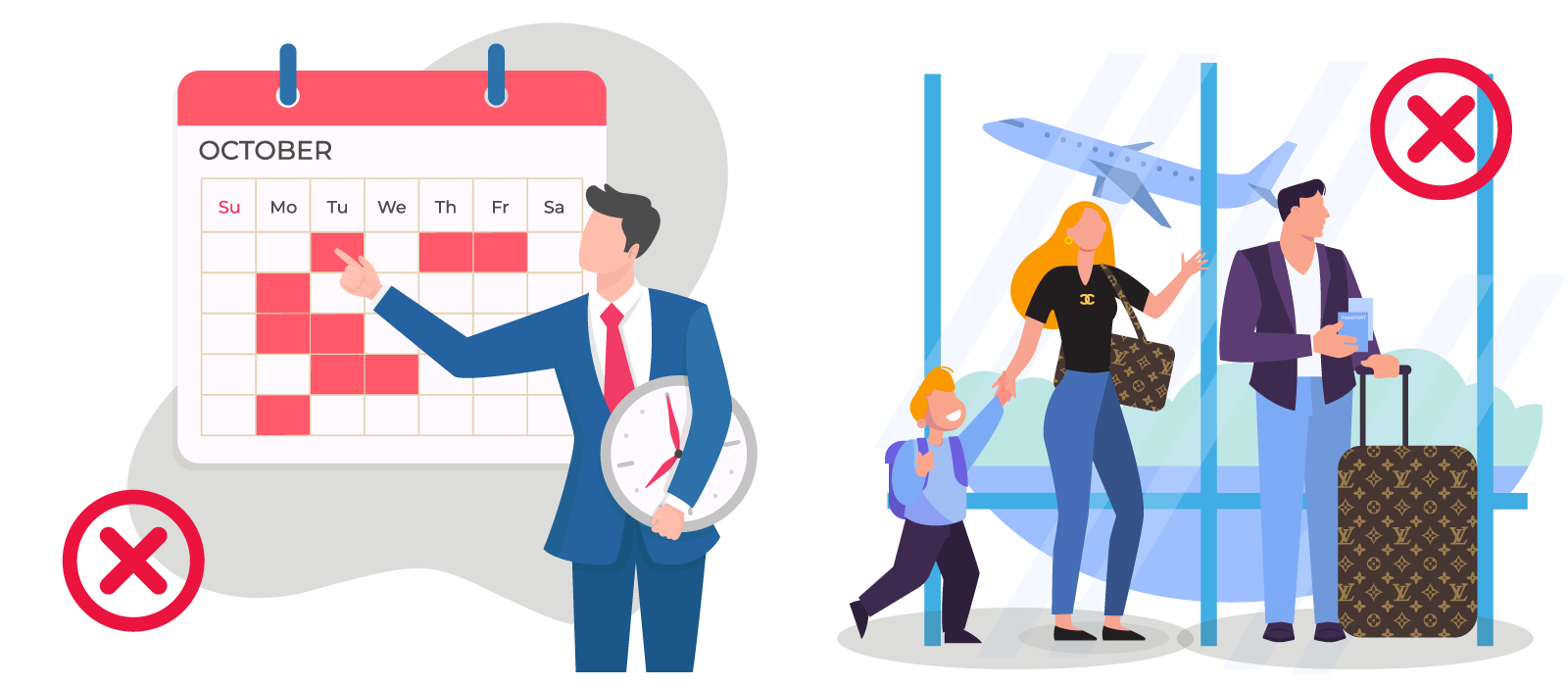 A holiday or trip without agreement from the headteacher before you go.
Headteachers usually have to say that holidays are unauthorised.
Missing school for more days than agreed with the headteacher.
No reason given to the school. Even if you do give a reason you may need to give proof.
What happens if my child doesn't go to school?
Phone the school office before 9.30 in the morning to tell them why your child is not at school.
If the school hasn't had a message from you, they have to check if your child is ok.
The school legally has to find out why your child is not at school.
Someone from school can visit you at home or ask other services to do a 'welfare check' to make sure everyone is ok. This could include the police.
Parents can be fined or sent to prison if their child misses too much school or if there is not a good enough reason.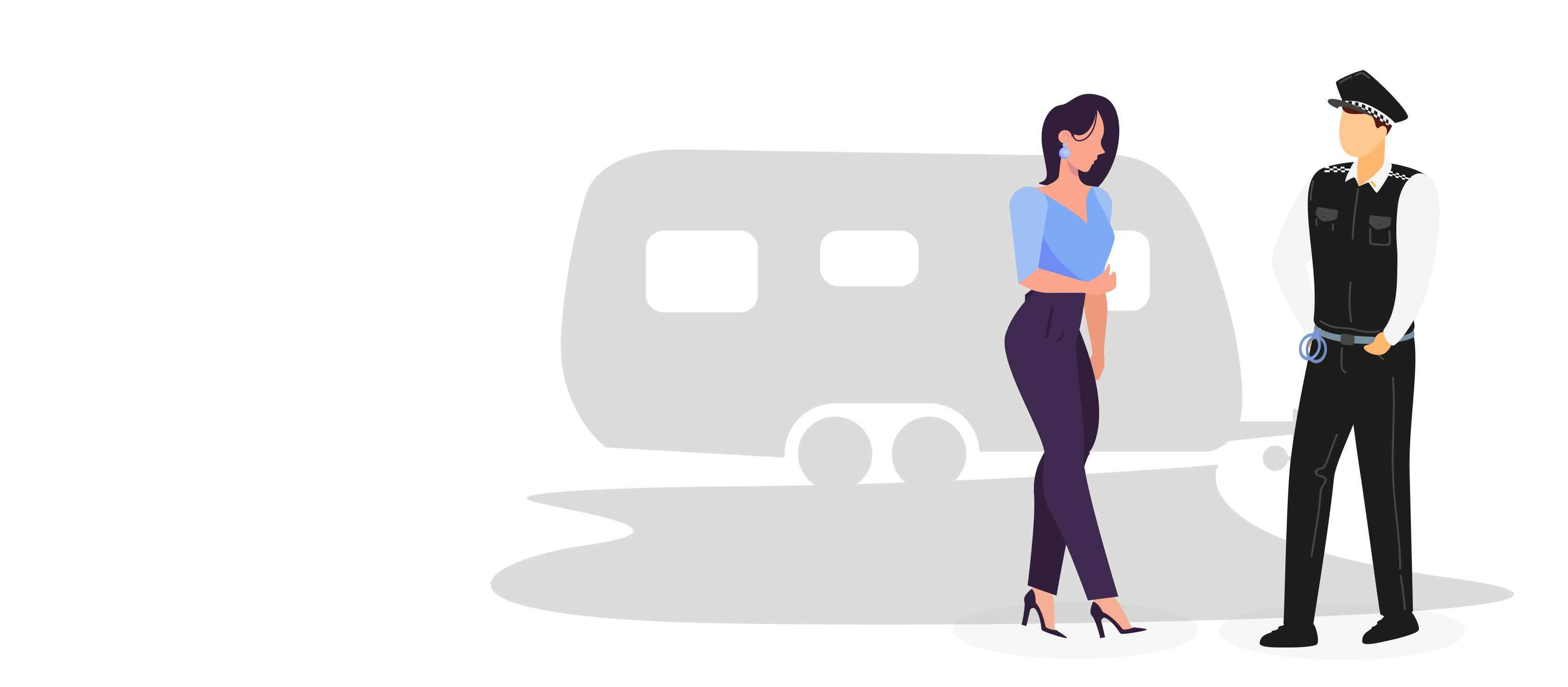 What happens if I'm travelling too far from school?
Your child can go to more than one school if you are travelling.
They can usually keep their place at their school if you expect to come back - this would become known as their base school.
They can attend other schools as a guest pupil or one other school which would be called 'dual registration'.
You can contact schools to arrange this, or the school admissions team for the area you are going to.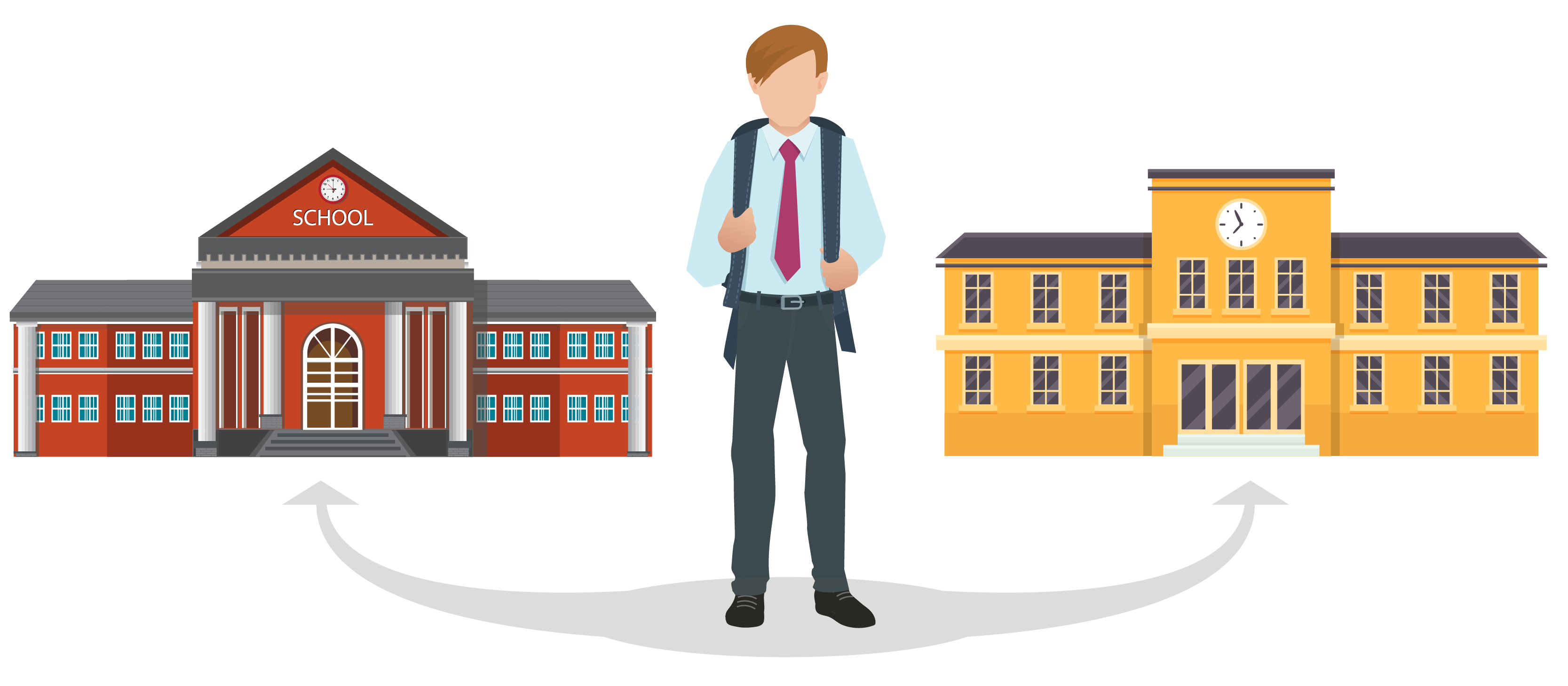 My child doesn't want to go to school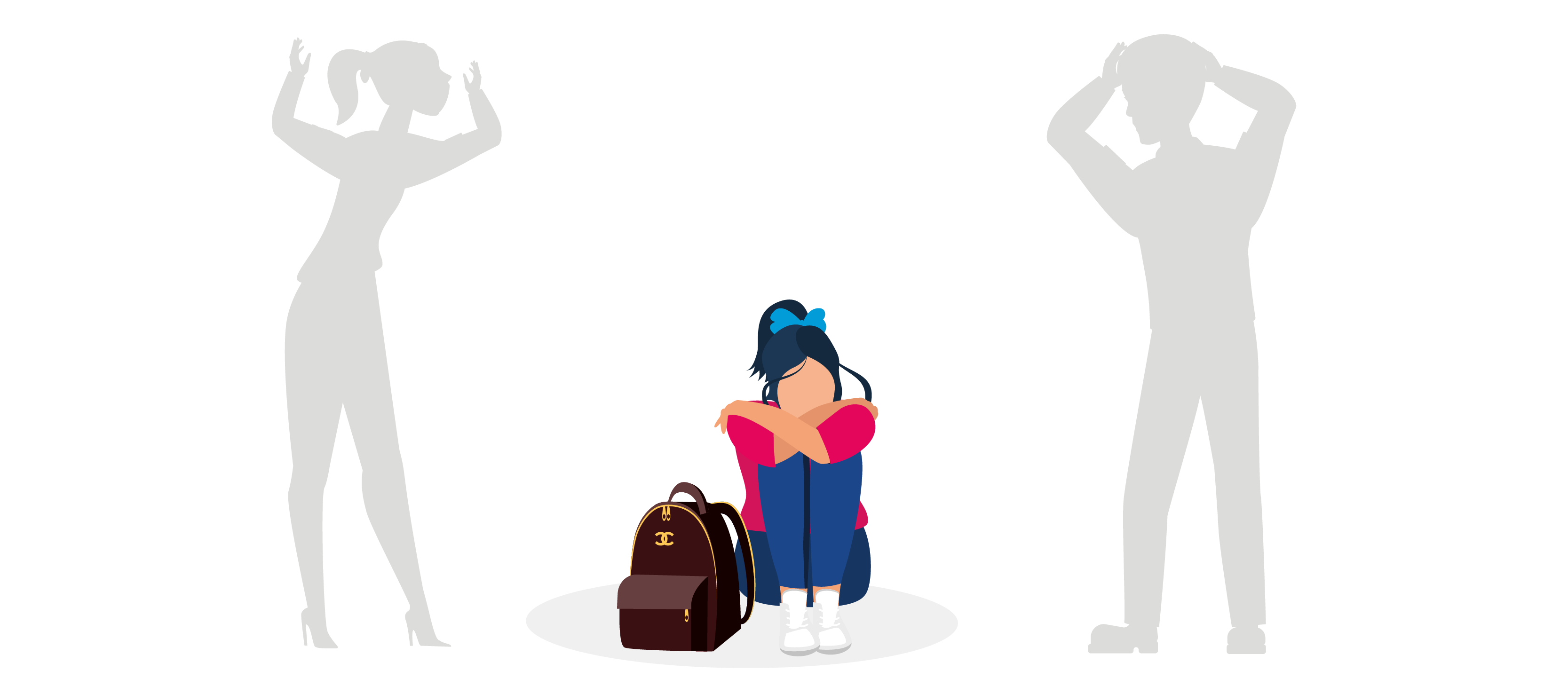 Talk to the school about problems. Find someone you trust at school and talk to them.
Don't let your child just miss school. It makes it harder for them to go back.
You can show that their problems can be sorted out and their teachers will help.
Ask for support from another service if you don't think the school can help. You can contact FFT (Friends, Families, and Travellers) or the Gypsy and Traveller Team at East Sussex County Council or ESBAS
What if it's hard to get to school?
Be open and honest with the school so that they can understand what the real problem is.
Any problem can be sorted out if you work together.
There is a lot of support available.
Families of all backgrounds have these difficulties.
Warning letters and fines
Fines
This is money you have to pay for children missing schools.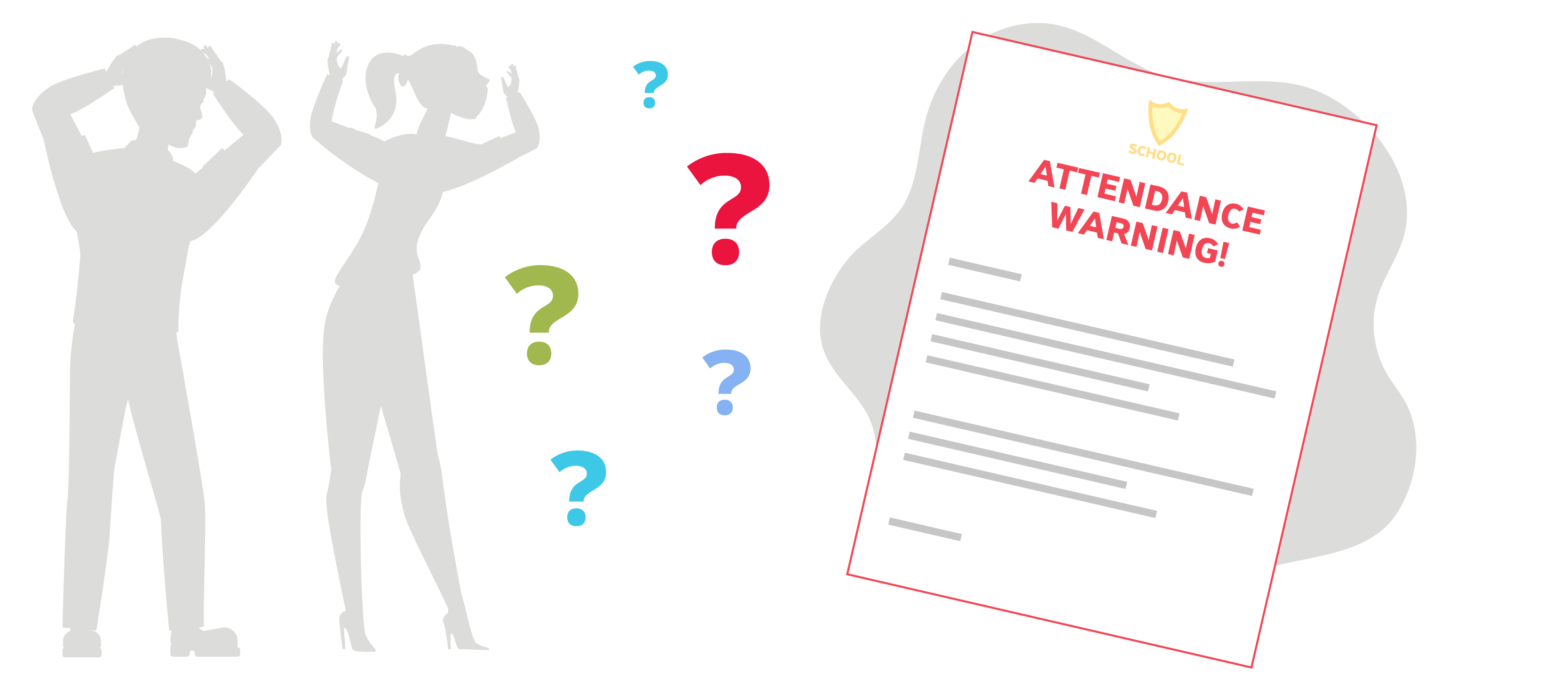 If you have 5 days unauthorised days off school you can get a penalty notice. Talk to the school about it if you think the time off from school should have been allowed.
Make sure you understand why you are getting a fine, how much it is and when it has to be paid. If you don't pay it in time it goes up and could end up with going to court and a prison sentence.
If you work together with the school, attendance problems will be sorted out without legal action. These are the usual steps:
Step 1: Talking about the reasons why your child has missed school.
Step 2: A letter from the school. Don't ignore it but stay calm and talk to the school about it. Ask why it has been sent to you and what happens next. The letter might have come from a computer system that sends the same letter to every parent whose child has missed school. Try not to take it to heart if your school should already know the good reasons for your child missing school. Check that they understand your child's situation and that you are doing your best. Ask them for help if you are finding it difficult to get your child to school.
Step 3: The school or you can ask for a meeting with you and someone from the school. They will talk about why your child is missing too much school, and how you can work together to make it better. You can take someone with you, and you can ask if someone you know well at the school can be there.
Step 4: An attendance plan that you agree to. If it works, you don't go to Step 5.
Step 5: It could end up in court, with a fine or prison sentence for the most serious cases.